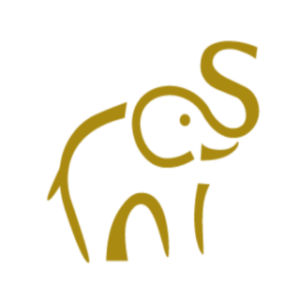 SABAI THAI MASSAGES

Foot Massage is a healing technique that consists in applying pressure to specific points whose feet correspond to the different parts of the body, using the fingers and special wooden utensils.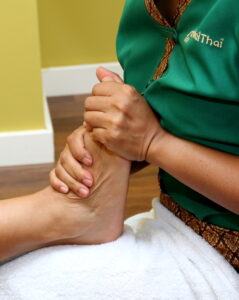 A massage specially focused on the relief of the stress of the back, neck and shoulders and the postural pain caused by working seated a lot of time.
It is also indicated to relieve migraine headaches
.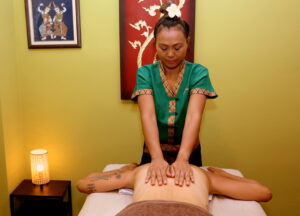 The legendary traditional Thai massage, based on Ayurvedic medicine and yoga, is a deep therapy, transmitted from teacher to disciple for thousands of years, which helps to restore vital energy and balance, through pressures made with the fingers , hands, elbows, knees and feet, and stretching to release contractures and tensions.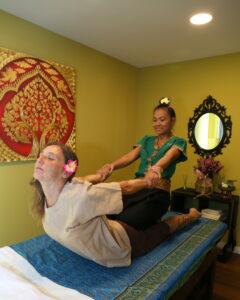 A very soft massage, which is done slowly to achieve maximum relaxation, and the essential oils tone and hydrate the skin.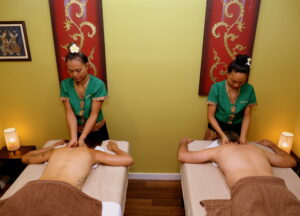 A massage that combines the advantages of Thai traditional massage, indicated to treat contractures by means of passive stretching, and the use of aromatic oils to achieve the release of stress, greater flexibility and deep relaxation.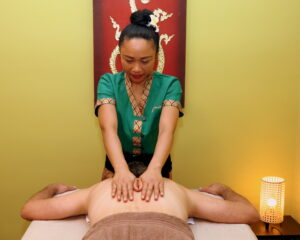 A traditional massage that is relaxing medium intensity, especially indicated for treating contractures with slow pressures and light stretching, which promote blood and lymphatic circulation, providing a great muscle relaxation.

Our massages, when enjoyed in the best company, help to enjoy a unique shared experience, harmonizing your energy.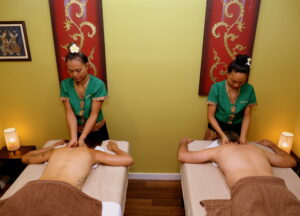 A special technique that combines the therapeutic action of "pindas", which are cloth bags stuffed with Thai medicinal herbs combined according to ancestral recipes heated to steam, and the application of pressure on energetic points of the body, to achieve relaxation Muscle needed before overload episodes, tendinitis, increase energy and blood flow and stimulate the whole nervous system.

Softly applied Thai massage is especially indicated during pregnancy. Relieves tiredness, improves circulation and provides both mother and baby wellbeing.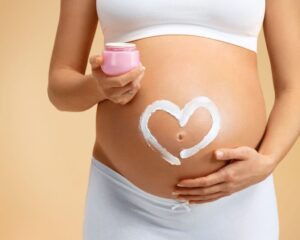 A massage specially designed to pamper yourself after the birth and help the recovery of the body by combining the traditional Thai treatment with the application of firming cream and special oils.